Making mockups available
As creatives, we found it troubling to see how few photographers sold their photos online as browser-based mockups. But we get it – it's not as easy as it seems, and that's what we wish to change.
Our core belief is that every photographer should be able to sell their photos as browser-based mockups – not only the techy ones like us. We support this by offering an online, techy mockup tool that can turn most flat photographs into living, dynamic mockups – that works instantly.
Keeping focus
Being a mockup photographer should be all about fun, creativity and productivity. Not credit-card fees, customer support, payment-gateways, file formats, sourcecode, marketing etc. – This is why mockup creators are selling their work through our website, so they can focus on what they really love instead.
When you download any mockup from our site, 70% of your money goes directly to the creator of that photo, while we use the rest to keep the shop up and running.
Meet the Team
Putting it all together requires a team effort. Lucky for us, we have a dream team in place, and keep growing it with each and every new mockup contributor joining our site.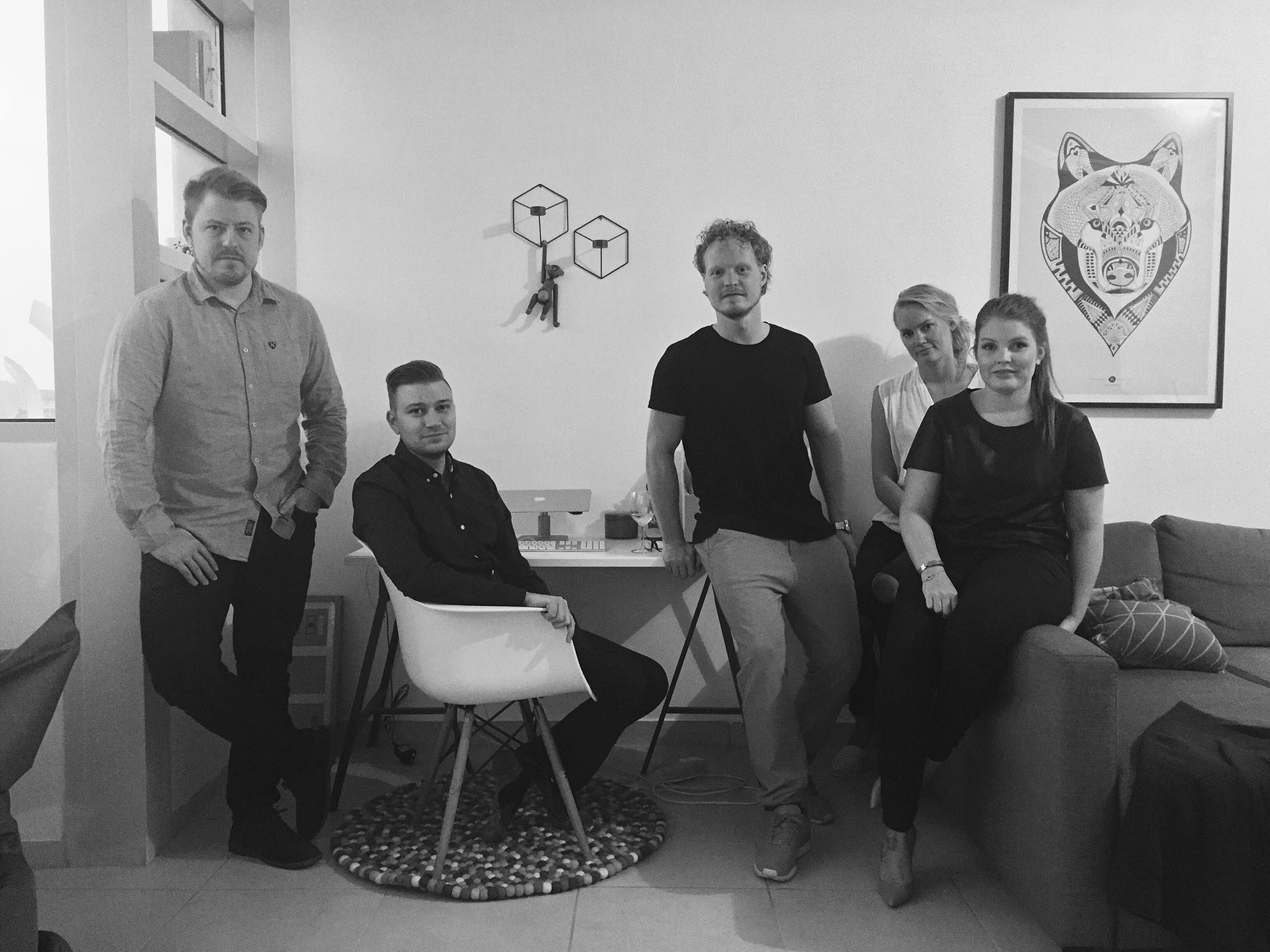 From left: Kasper, Morten, Tobias, Trine and Charlotte
Morten Christensen
Partner and Co-Creator
(Works mostly on geeky stuff)
Tobias Waaentz
Partner and Co-Creator
(Likes travel and being creative)
Charlotte Hansen
Legal and taxes
(Also rules our social media)
Trine Hartmann
Art Director
(Makes beautiful stuff)
Kasper Forup
Photographer
(Born with a camera in his hands)